Rebecca writes: I was very kindly hosted by Bamboo Travel to experience and – inevitably – fall in love with this most fascinating and beautiful country.
We flew with Vietnam Airlines direct from London Heathrow and had the pleasure of being upgraded to Premium Economy, such an unexpected treat, and a great way to start our adventure.  Enjoying "near flat" reclining seats and the latest in entertainment I was very comfortable during the 12-hour flight and arrived in Hanoi the next morning feeling refreshed and ready to explore.
Bamboo had kindly organised breakfast and an early check-in at the lovely Apricot Hotel so our rooms were ready on arrival – I highly recommend including this if you take an overnight flight arriving at 5 am.  After a leisurely breakfast we had time to wander around Hoan Kiem Lake, just a few steps from our hotel, before enjoying a "relaxing" cyclo tour of Hanoi's picturesque Old Quarter (a 3-wheeled bicycle taxi).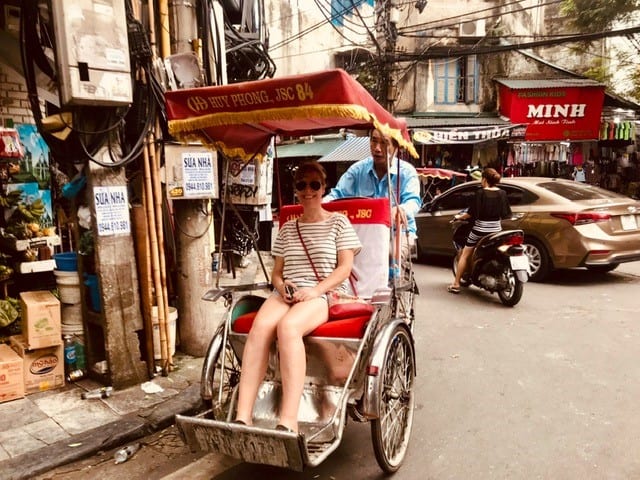 Hanoi is the political and cultural centre of Vietnam, located in the north of the country, in the Red River Delta.  My first impressions, apart from the heat and humidity, was how beautiful it is with French-inspired tree-lined boulevards, an abundance of lush flowering plants growing out of balconies, along the side streets, and the maze-like back streets of the ancient Old Quarter.  My second impression, about which I was pre-warned, was the traffic and more precisely the amount of motorbikes and scooters.  Apparently, there are now over 5 million motorbikes on the road in Hanoi, many of them carrying entire families or stacked high with bags of produce, which is quite a sight to behold!  Therefore, crossing the road in this city, where the traffic does not stop, is quite unnerving to say the least, but it is all part and parcel of the exciting Hanoi experience. By 2030 there will be a ban on motorbikes in the city to ease congestion and the government is heavily investing in public transport, opening a rapid bus system and monorail in the next few years.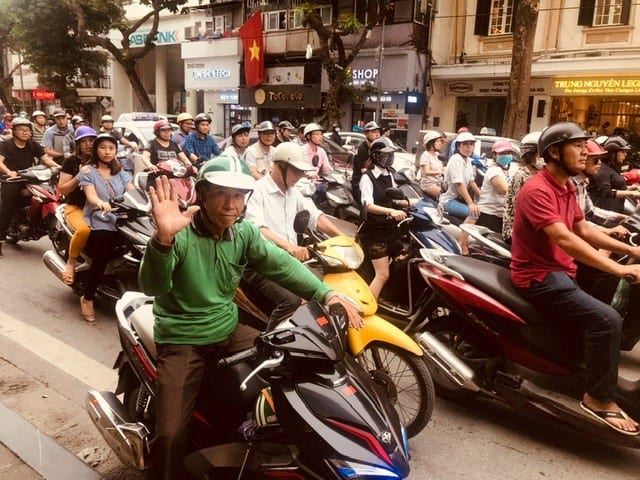 The cyclo tour was an excellent orientation introduction and one I highly recommend as you get a glimpse of real life on the streets of Hanoi in the beautiful Old Quarter.  We ended our tour at one of the oldest "Pho" restaurants in Vietnam where we enjoyed a traditional lunch of beef noodle soup (pho) which was delicious!
Our first night in this wonderful city ended with a fabulous meal at the popular Green Tangerine restaurant which serves French Vietnamese fusion cuisine and is set in a restored French colonial building dating back to 1928, an oasis in the heart of the chaotic Old Quarter.
The next day was spent with our knowledgeable Bamboo guide learning about the political history of Vietnam.  We started the day visiting the museum of Ho Chi Minh, before passing through the mausoleum, the final resting place of this revolutionary leader, where you can see Ho Chi Minh's perfectly preserved body, which I must say was an intense and unique experience.  After spending some time in the Soviet style Ba Dinh Square, where Ho Chi Minh read out the declaration of the nation's independence in 1945, we enjoyed a walk through the beautiful Presidential Palace gardens with an abundance of Mango trees and saw Ho Chi Minh's house where he spent the last years of his life.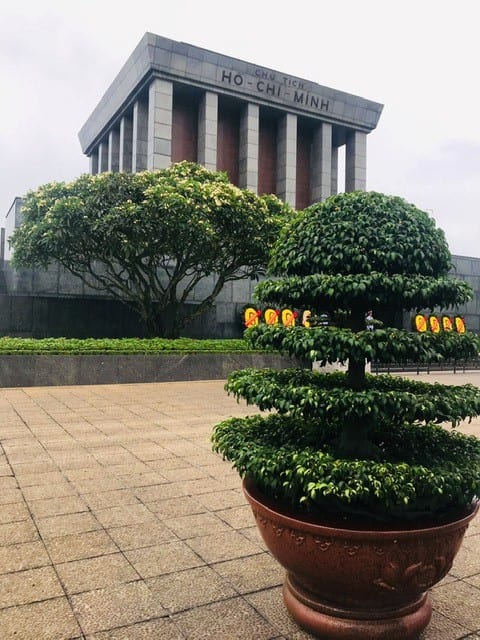 Lunch was spent at the highly recommended La Siesta Trendy's Red Bean restaurant which has fantastic roof top city views and offers freshly made Vietnamese street food, as much as you can eat for just 11 USD.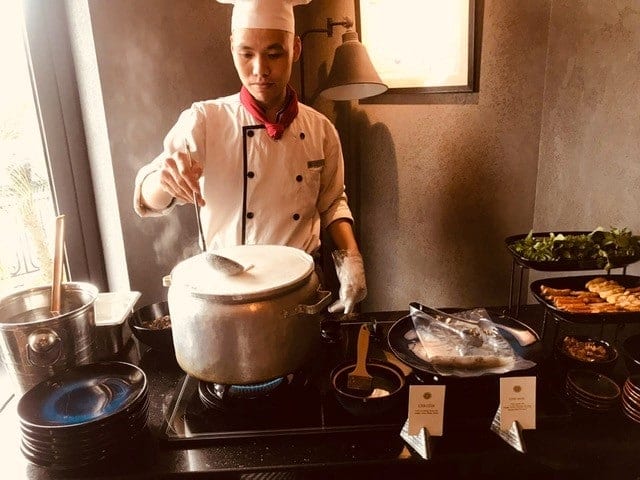 Our final visit was to the 900-year-old Temple of Literature, Vietnam's principle Confucian sanctuary and its historical centre of learning which was fascinating.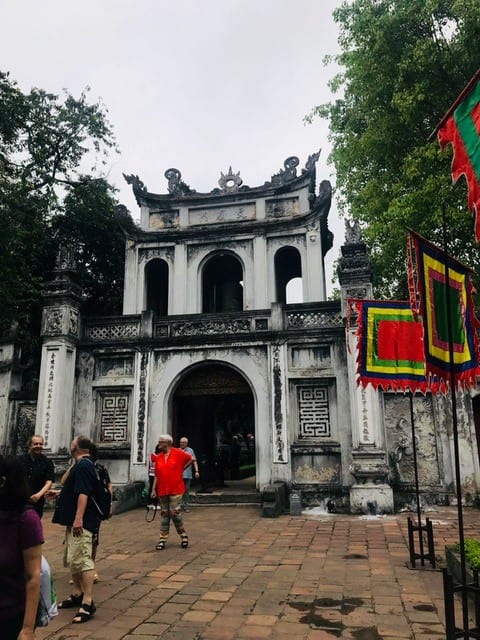 The next morning, we drove approximately 2 hours through the Red River Delta towards the coast and the Gulf of Tonkin where you'll find the lesser known Lan Ha Bay.  This bay is just south of Ha Long Bay with equally spectacular scenery, consisting of over 300 islands, caves and karst mountains with far fewer boats giving it a more isolated appeal.  We spent 1 night on a traditional junk with just 20 en-suite spacious cabins, all with balconies and luxurious "slipper" bathtubs with picturesque views, which I enjoyed immensely!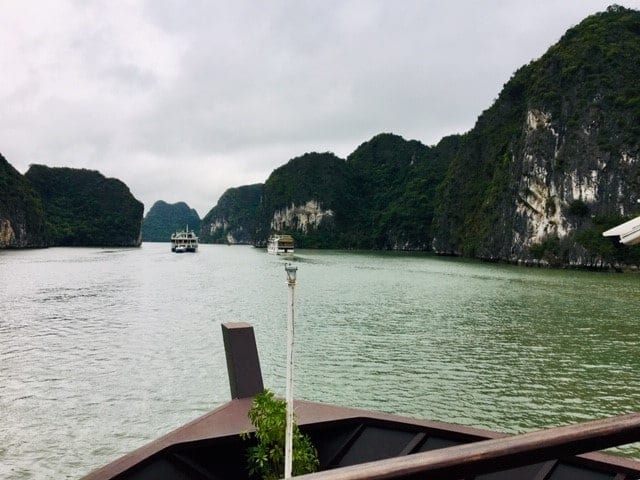 During our 2-day cruise we had the opportunity to visit the Trung Trang caves on Cat Ba Island, kayak in the emerald green waters, partake in a traditional Vietnamese cooking class and try our hand at squid fishing at night.
On our return to Haiphong harbour we had a late afternoon flight to catch to Danang so en-route to Hanoi airport we had the pleasure of stopping at Yen Duc village for an amazing home cooked lunch and to watch an authentic water puppet show performed by the villagers.  Water puppetry is such a perfect representation of Vietnam's rural life because it brings many beloved folk stories to life in an attractive and fun manner.  Though we unfortunately didn't have the time, there is the opportunity to visit local houses here and help in their gardens and rice paddy fields giving you a real taste into local rural life.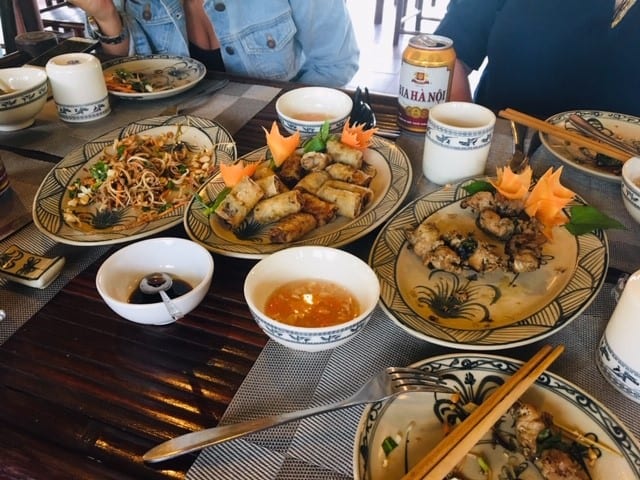 Our next stop was the beautiful ancient town of Hoi An, 15 miles south of Danang, which was one of Southeast Asia's major trading centres during the 16th century.  Due to the Chinese merchants that settled here, Hoi An has a distinctively Chinese feel to it with its low, tile-roofed houses and narrow, lantern-lined streets.  There are many colourful markets and wonderful shops to purchase souvenirs (or a new suit at the numerous tailors) and it is wonderfully atmospheric.  Here you can choose to stay in the ancient town or at a hotel on the beach – either way, both options offer regular shuttle buses to the beach or town.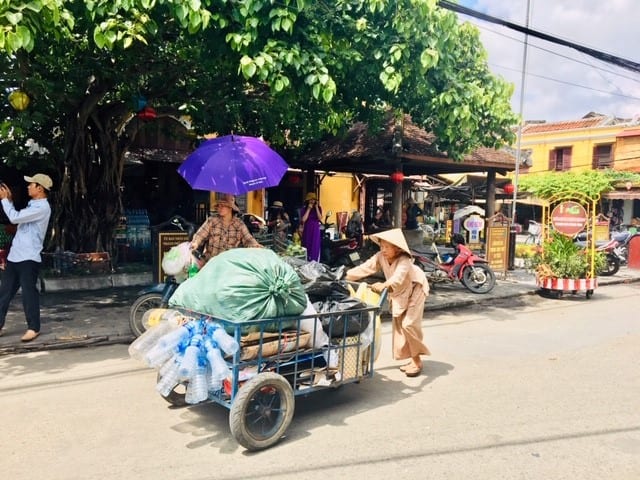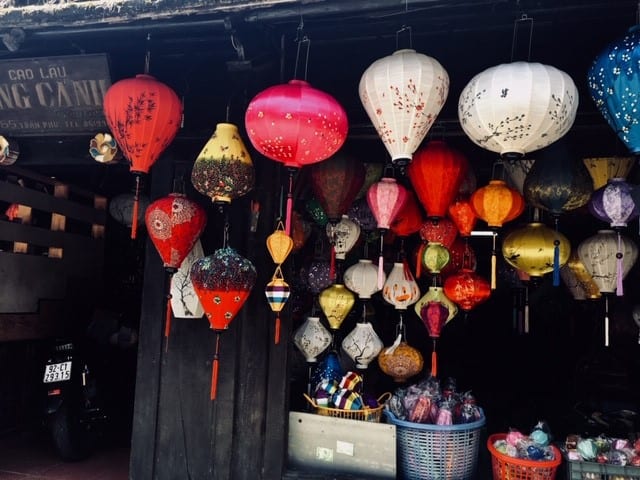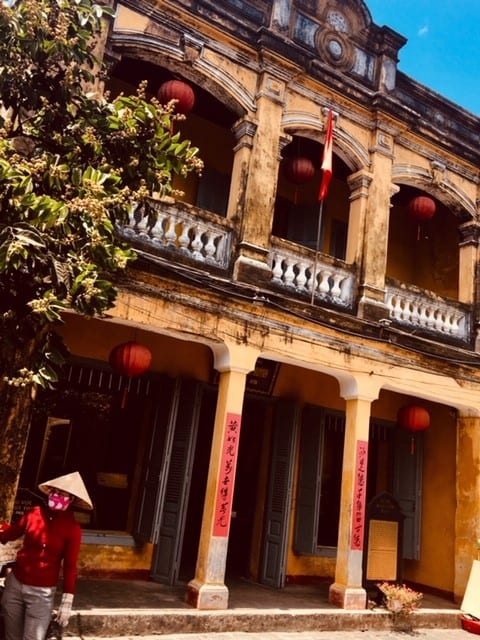 We enjoyed a walking tour around this vibrant town gaining a deeper understanding of Hoi An's history and culture, visiting old traditional houses, the famous 400-year-old Japanese covered bridge and the Assembly halls.  We finished our tour learning to make traditional lanterns with local artisans – it's much harder than it looks!
Heading to Imperial Hue the next morning, we drove along the dramatic Hai Van Pass (meaning Pass of the Ocean Clouds) and had many spectacular photo opportunities whilst driving through the Truong Son mountain range high above the clouds.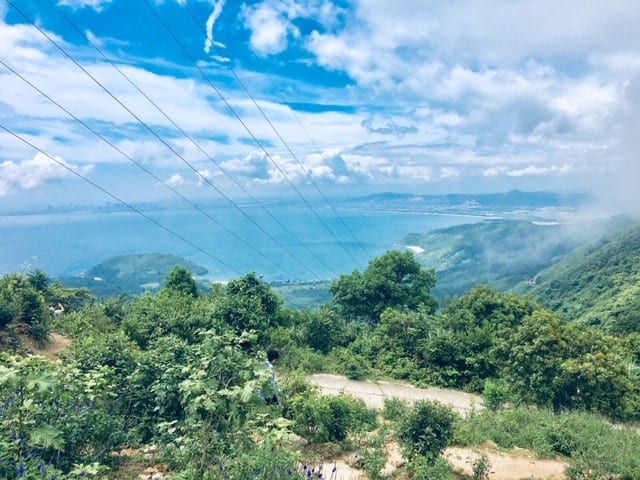 Hue, set on the banks of the Perfume River, was capital of Vietnam between 1802 and 1945 and therefore witnessed some of the most aggressive action of the American War, but in spite of this many monuments to its Imperial past still remain and UNESCO declared this city a World Heritage site in 1993.
Sadly, we didn't spend as much time here as we would have liked, but we did visit the most important sights such as the Imperial Citadel and the Forbidden Purple City with its imposing city walls.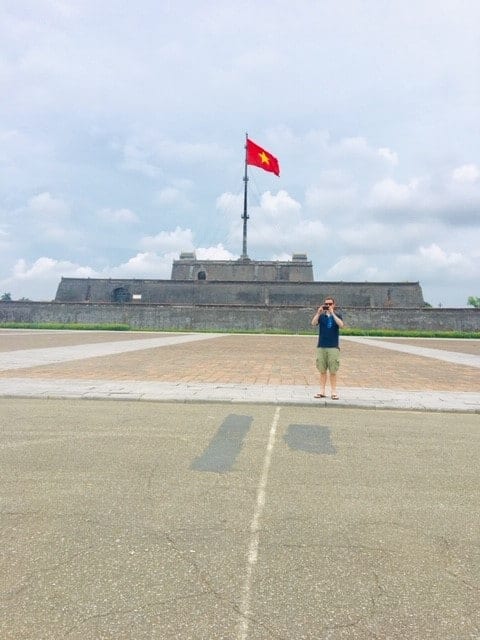 From Hue we took an early morning flight to Ho Chi Minh City and drove into the heart of the Mekong Delta, stopping en-route at Cai Be to board a charming traditional boat to explore the bustling Mekong canals.  We stopped several times to visit local shops and villages to learn more about their daily lives which was absolutely fascinating!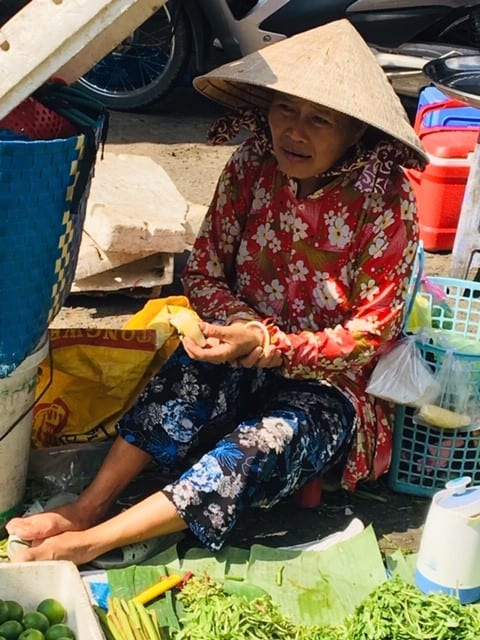 After spending a night at the delightful Victoria Can Tho Resort we spent the morning exploring Cai Rang floating market, the largest market on the Mekong, by traditional boat, watching the local traders selling their fruit and vegetables.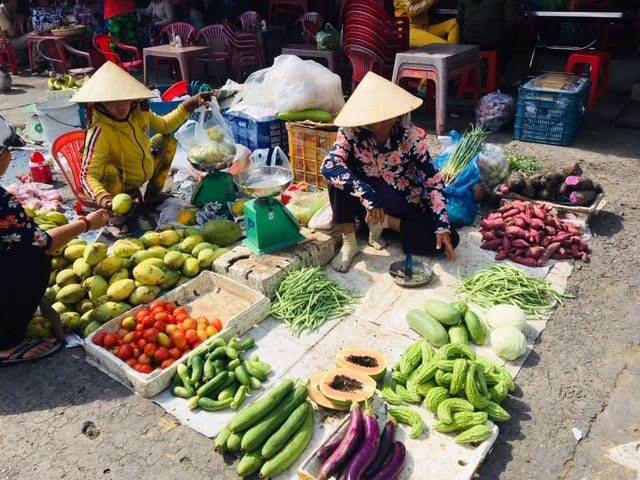 Barely any tourists in sight, this was a truly authentic experience.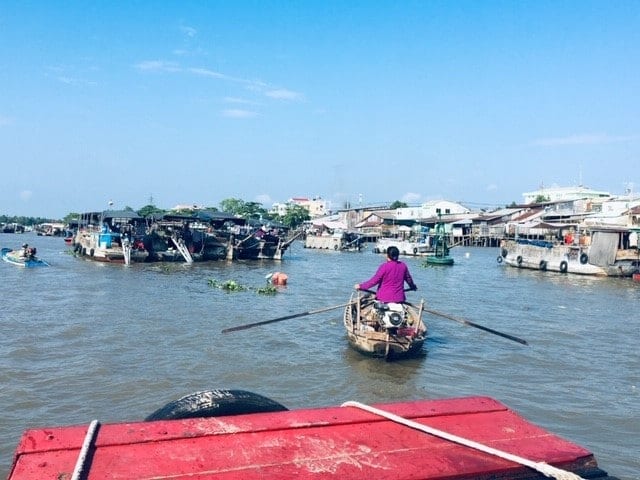 Our final stop on this amazing journey was spent at Ho Chi Minh City, formerly known as Saigon, however the locals we encountered still refer warmly to the city as Saigon.  As expected, it is a sprawling, bustling, energetic city which is embracing the new lease of economic life that Vietnam is experiencing.  With its tropical climate and constant buzz, it reminded me of Bangkok and seemed to be a world away from the more sedate Hanoi some 1,080 miles to the north.
On our final night in Vietnam, we had the pleasure of experiencing Ho Chi Minh City after dark by vintage Vespas – a foodie tour arranged by Bamboo Travel, on the backs of vintage Vespas, driven by very responsible drivers I should add.  Due to the amount of traffic and the seemingly chaotic way the locals drive, it was fair to say I was absolutely petrified; however, it was one of the most exciting and thrilling experiences I've ever had and was definitely the highlight of my trip!  Driving by Vespa through busy streets and back alley ways is the perfect way to explore this exciting city.  The tour reveals the city's culinary secrets, tasting exotic foods such as the best "Banh Mi" in town and witnessing the local life at night.  The food was superb and the experience will be one I will never forget.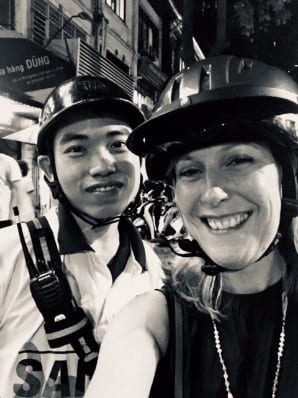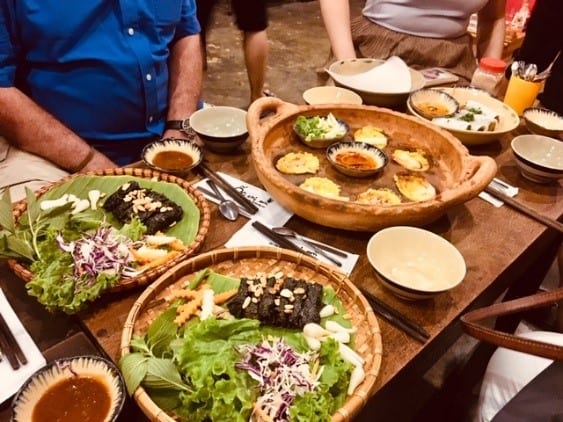 We couldn't leave Vietnam without a tour of the sobering Cu Chi tunnels which offers visitors a sneak-peek into the underground life of the Vietnamese soldiers during the war.  The site has over 120km of underground tunnels which Viet Cong soldiers used as hiding spots during combat, as well as serving as communication and supply routes, hospitals and living quarters. It was an emotionally charged, but fascinating experience.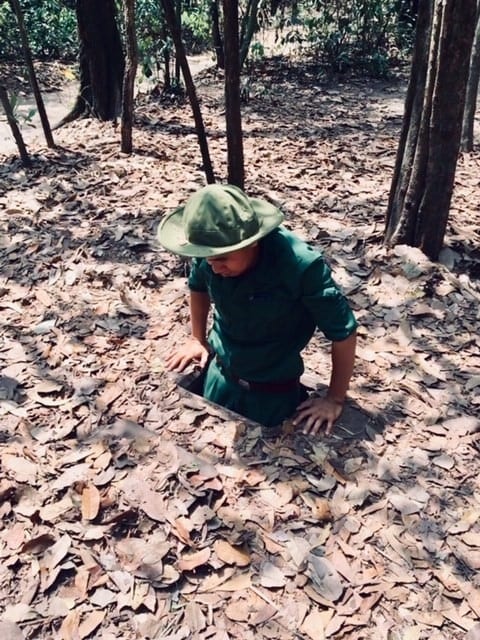 It usually takes 2-3 hours by road (depending on traffic) from Ho Chi Minh City to reach the Cu Chi tunnels, however you can actually take an enjoyable 1-hour speedboat transfer up the Saigon River which I highly recommend.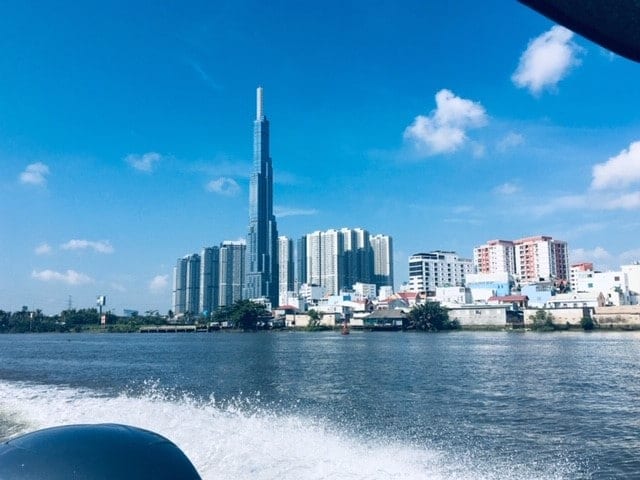 Sadly, our adventure then came to an end, but not before fitting in one last delicious meal!  Vietnam will now hold a special place in my heart and if you haven't visited it should be on the top of your travel list. With its dramatic scenery, fascinating history, gorgeous buildings and delicious food, Vietnam is sure to electrify all of your senses and be a destination you will never forget.