ENTER OUR PHOTO COMPETITION
Win £100 off a future trip!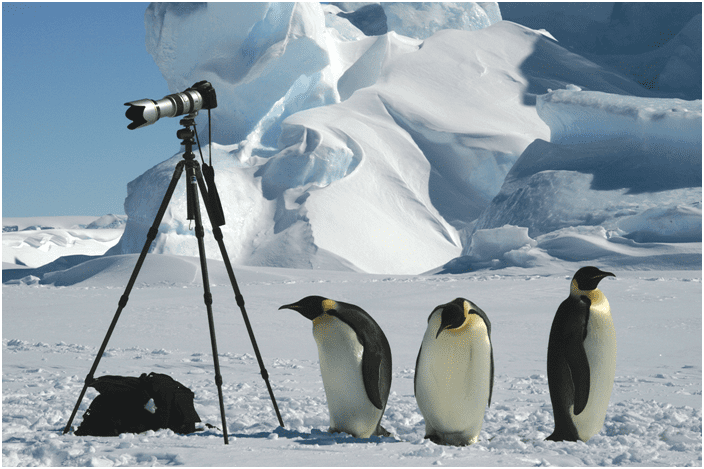 Our annual photo competition is open to all our clients and entries are welcome throughout the calendar year. One of our previous winners is Anne Randolph who scooped first place with this cheeky composure of a trio of Emperor Penguins.
Enter Now
Send us your entry to be in with a chance of winning £100 off your holiday!
When Anne sailed aboard the Russian icebreaker Kapitan Khlebnikov to the Snow Hill Island penguin rookery in the Weddell Sea her trip turned out to be even more adventurous than anticipated. Extreme weather caused the surrounding ice to compact around the ship trapping it in the remote Antarctic Ocean for 4 days.
Anne was among 101 passengers temporarily stranded including TV presenter Jonathan Scott and his BBC film crew.  Despite the circumstances, life on the ship was very comfortable and the passengers had numerous visits by helicopter to the magnificent penguin colony. Arguably they were part of one of the greatest wildlife trips of all time!
Anne loved the whole experience and her photograph perfectly captures the essence of this grand adventure.