Ayubowan! A fantastic opportunity to get to know the 'emerald' island was offered to us by one of our AITO partners, IF ONLY. I travelled with just 4 other British agents and the If Only Business Development Manager, to sample their wonderful and luxurious properties and to see why If Only won the AITO award last year. We boarded Emirates new Airbus 380, Economy Class, but also got a glimpse of the fabulous Business lounge upstairs. On arrival in Colombo we just had enough time to freshen up at our first beach front hotel, The Taj Samudra, before enjoying a quick drive through the city and sampling the rooms at two other luxury hotels around Colombo Lake.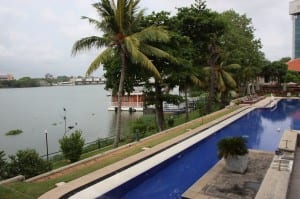 The next day a very early start to get to Pinnawela Elephant Orphanage in time for the elephant's 'spa time'.  Pinnawela has grown to become one of the most popular attractions of Sri Lanka, show-casing an orphanage /nursery and breeding area for wild Asian elephants. After their morning feed the elephants are led to the river for an hour to have baths and play with their young, some babies suckle while their mothers enjoy the waters and older elephants use the nearby rocks for their 'skin peels' and 'mud masks' – a very amusing sight.  Off again we travelled to Sigirya to climb the famous Rock Fortress. Considered the 8th wonder of the world Sigiriya was built in the 5th century AD and boasts beautiful frescoes of women carved on sheer rock face, the remains of an upper palace site and a so called 'mirror wall'  as well as exquisite moats and garden remains on the lower levels. As a well trained Austrian I did brave the climb to the top, with two group buddies, the rest of the group could not bear the heat and steep steps – 34C and counting – but we were rewarded with breathtaking views over the tree tops and rock formations all around.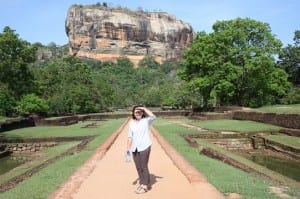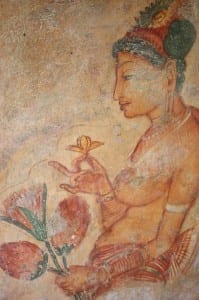 Before being 'allowed' to refresh at our sanctuary, the Heritance Kandalama Hotel, we visited several hotels around KandalamaLake. The area is well known for its serene mist-shrouded mountains, the sights and sounds of thousand  of exotic birds, interesting jungle tracks and elephant safaris. Opening my curtains the next morning just after 4 am I watched through floor-to-ceiling bathroom windows monkeys and
birds everywhere. I walked the hotel grounds until it was time for a tasty breakfast  – what an experience  and I wished, for the first but certainly not last time during this trip, to have more  time available to explore the interesting lake and cliff paths.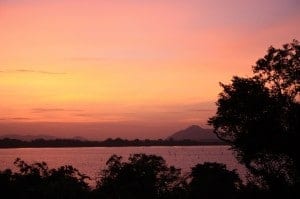 Passing through Dambulla, considered to be the centre point of Sri Lanka, we stopped at  the UNESCO World Heritage Site that is Dambulla Caves, a vast isolated rock mass and cave site. We walked through the caves adorned with thousands of images, frescoes and statues of Buddha and deities.  During the midday heat we continued to Kandy, climbing hills and tea plantation roads in our air conditioned mini bus. Finally we reached this lakeside hill station which is now the cultural heart of Sri Lanka and has so much history in Singhalese culture and  heritage, but also in its importance during the British colonial times. We were longing for a swim and a good cup of tea. So little time and we miss out on participating at the evening pooja but we get a chance to glimpse the sunset from the magnificent Amaya Hills Hotel overlooking Kandy, the lake and the hills in the distance.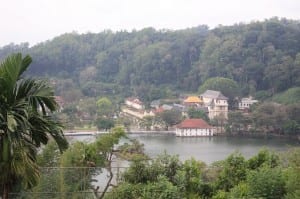 Another early breakfast and we were off on rocky roads, single lane mainly – interrupted by building work of the new highway and dam project.  We stopped to visit a working tea factory and to sample freshly dried tea leaves, marveling at the long and hard process to produce a tiny bag of 'daily pleasure' in every Brit's life. We moved on to Nuwara Eliya, the small 'little England' hill town set, with neat rose gardens and golf lawns. We sipped tea again, this time at the historic Hill Club, founded in 1876 by British coffee planters and today privately owned  by Sri Lankans though looking very Scottish indeed. Much too late and missing the sunset and G&T time we arrive at Hatton and our breathtaking home for tonight: Ceylon Tea Trails Bungalows. Here in solitude, at an elevation of 4000 feet, lie 4 colonial era tea planter's bungalows, infused with a new and decidedly gourmet vibe. These bungalows offer upscale service, traditional and modern comforts in a very 'non-hotel' atmosphere. Each bungalow has a manager, chef, butler and support staff and we probably enjoyed the best meal and wine of the whole trip. As you might have guessed – my favorite stay so far.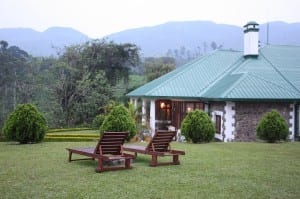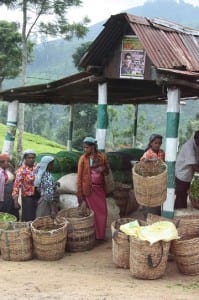 After a much too short night and sad goodbyes we drive on – stopping for a short and 'mad' walk through more beautiful tea trails and a seemingly never-ending drive, we arrive, at last but too late for the main game drive at Yala National Park.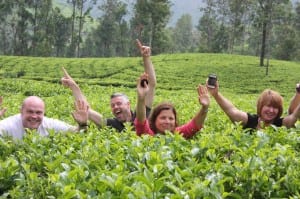 A frantic change of vehicle and we are off into the park for a short sunset safari, the elusive leopard must have been disturbed and was never to be seen, but deer, wild boar, peacocks, crocodiles and flamingos roamed undisturbed in front of our tired but wondrous eyes. Our hotel, the Chaaya Wild, is truly a nature resort of 'untamed beauty and unmatched luxury'. The observation deck is available for those who wish to get a bird's eye view of the breathtaking area. But tread careful as elephants roam free, monkeys follow you everywhere and our night was disrupted by wild boar watch and leopard watch (you do get your personal escort after dark when leaving your room!)  – though we only got to hear the wild beasts.
Day 6 and a smooth drive after another breakfast delight of fruits, eggs and croissants, taking us to Galle, the southern capital of Sri Lanka. We long for a few moments of down time and are allowed to rest and enjoy the marvelous beach and facilities that make The Fortress an oasis of tranquility, a place where you can leave the cares of the real world behind. One of Sri Lanka's finest boutique resorts, The Fortress is a sanctuary of serenity and offers private luxury with world-class facilities that can ease your mind (and probably purify your soul). In the end we were lucky not to be swept off our feet – not by the wonderful service we received everywhere but by a cyclone sweeping the Western shores – truly an awe-inspiring experience.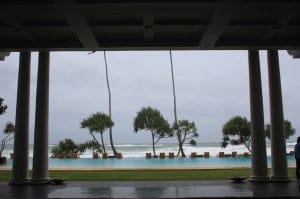 And our final day starts visiting the historic Lighthouse area in Galle with its Portuguese and Dutch colonial houses, inspecting the wonderful Amangalla Galle Fort which is now a unique and stunning boutique hotel.  This property boasts period charm of a bygone era, polished teak, countless antiques, lush gardens and yoga and spa facilities par excellence. The ground operator taking us around the island treated us to lunch at Saman Villas in Bentota. The exclusive concept and style of this hotel stems from the adoption of Sri Lankan temple architecture to offer guests a typical Sri Lanka boutique hotel experience. The infinity pool meets the sky and we could glimpse paradise – if
only… the storm would not hit the shores again. But we are lucky and find a
sunny window this afternoon for a last dip in the pool of our hotel, the Vivanat by Taj, delightfully located along one of the finest beaches on the South West coast.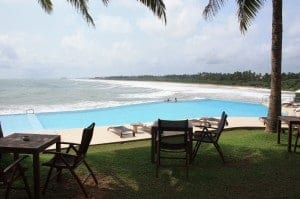 Early morning on Day 8 we leave for the airport and hit traffic, most locals travelling from afar to schools and offices and it is astonishing to see the 4 fold occupancy of most motorcycles and calm driving reaction of our bus driver amidst the chaos that is Colombo. Another smooth Emirates route with outstanding service and good Economy Class comfort – and we are back home, tired, impressed and missing the gentleness, smiles and outstanding services of our hosts already.